Super HEAVY COSTUMES for Deepika Padukone in PADMAVATI but the ACTRESS is certainly NOT complaining!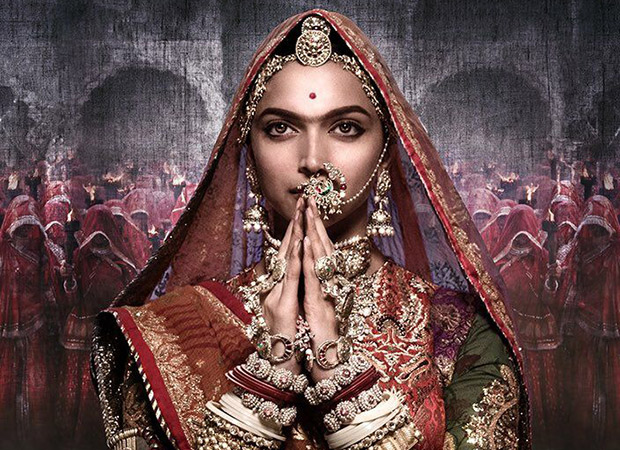 Designer duo Rimple and Harpreet Narula, who have designed the costumes in Sanjay Leela Bhansali's Padmavati are amazed at Deepika Padukone's (who plays Rani Padmvati of Chittor) perseverance and grit, to shoot for 12-14 hours at a stretch each day for over 100 days, while carrying such heavy outfits and jewellery. The actress would sit patiently and not complain, even once.
Each outfit, cost over Rs.20 lakh (approximately) and weighed over 30 kilos. Deepika has earlier worn a lehenga in Goliyon Ki Raasleela Ram Leela, designed by Anju Modi which weighed 30 kg but it was only for the poster photo-shoot. She has also worn armour as a warrior in Bajirao Mastani which weighed 20kg but again for a couple scenes. In Padmavati, the actress will be seen wearing such heavy costumes throughout the entire film.
Deepika Padukone says, "Having worked with Sanjay Sir before I was fully aware of what I was getting into before signing Padmavati. For me, honestly, more than the physical preparation it's the mental and emotional preparation to be able to endure the long, hard and gruelling schedules. We've endured some really tough days of shooting and sometimes I'm amazed at how everything just fell into place."
Rimple Narula says, "It would take Deepika minimum three hours to get into the look, but she would sit there patiently each time, without a single complaint. The costumes were heavy because, in order to maintain authenticity, the base textiles were further enhanced with traditional hand-crafted embroideries such as Mukke ka Kaam, Pakko Bharat, Salma and Sitara, Gokru and Dunka work; so the ghagras and odhnas that were made, tended to be quite heavy weight wise."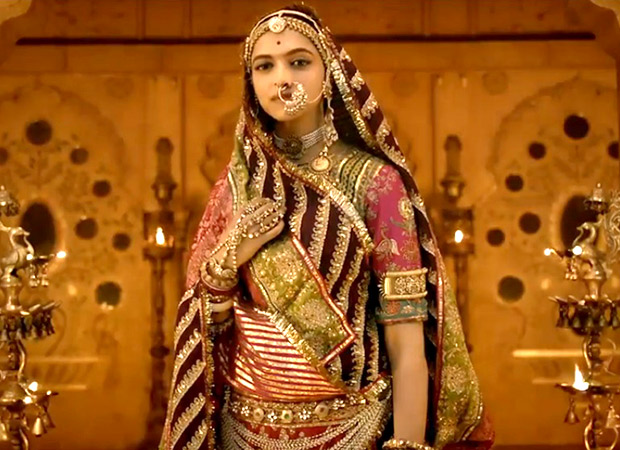 In addition, there lots of other fabrics and embellishments also used for Deepika, as she plays Queen Padmavati. Rimple adds, "Special block prints and leheriyas developed from Sanganer and Bagru for the textiles that were used. The prints were then layered with Varq ka kaam done by specialist artisan clusters in Rajasthan. For the gotta embroidery, we specially sourced badla, flat beaten metal wires, that were given to weavers to create authentic gotta as it was used in the relevant period, which were used long with old lost lots of gotta and zari textiles our team procured from specialist vendors."
The designer says the actress was completely involved in her looks and costumes. "She is not only one of the most talented actors of her generation, from a fashion point of view Deepika is one of the best muse a designer can dress now a days. She is extremely emotive with her body language and the clothes have been designed to be in-sync with her character's transformation. It took numerous look-tests to get each and every look perfectly in sync with what Mr. Bhansali had envisioned and Deepika was extremely patient as well as helpful throughout the process."
The designer gushes that Deepika is the consummate actor, who is not just wholly dedicated to her craft but willing to go to great lengths to get the nuances of her character right. "She never complained about any discomfort even while wearing the heaviest looks as we were all on the same page with Mr Bhansali and the perfection he desired in each and every frame. We were totally amazed by how Deepika got into the skin of the character. She gives her 100% to each and every thing and has no complaints, whatsoever. Even if there were petty issues with the costume she'll be so polite and accommodating of the same. I look forward to dressing her any number of times. She's truly an epitome of beauty. Nobody could carry it off better than Deepika!"