"Deepika Padukone has the talent, charisma to go toe-to-toe with Xander" - D J Caruso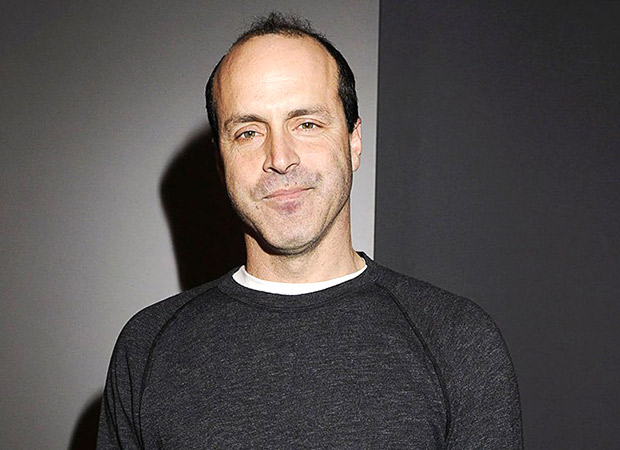 D J Caruso, the director of xXx: Return Of Xander Cage in an exclusive conversation with Faridoon Shahryar shares his thoughts on the positive reviews for Deepika Padukone, who has made her presence felt. Caruso also shares his thoughts on the reception that he has received on his arrival in India and why he would like to shoot in India.
The reviews that have been coming in are very positive about Deepika Padukone. It is being said that she is not merely an arm candy, she's having really good action sequences and it's making her presence felt. So could you tell us more about how crucial is Deepika Padukone in the scheme of things?
DJ Caruso: Well, she is incredibly crucial. When we were creating the character of Serena, we wanted to create the female version of Xander Cage. So, when he looked at her, she looked at him, they were looking at each other basically. So, Serena was created to be that character. Then, when I ended up getting Deepika, it worked out fantastic. She was someone who can pull it off because she has the talent, charisma, athleticism and intelligence to go toe-to-toe with Xander. I think people are always apprehensive, fans are apprehensive because when they see some other stars from some other countries in American movies; they are like driving the cab or doing whatever they are doing. I remember having conversations with some of her fans on Twitter saying, "No, she really is co-lead of this movie. They go toe-to-toe." So, it doesn't surprise me people are saying that but I understand people's apprehensions.
A lot has been said about the accent that she has retains Indian accent without not going in for a heavy American accent. Do you think it was important that she retains her roots in a way?
DJ Caruso: Yeah! I think that was important. I wanted her to be the representative. There was a particular responsibility with her once I understand who she is and what she is meant to people here. I wanted to be as close to her as she could possibly be because that would be the best representation. Because, I remember I got, "Oh maybe she should have an English accent?" and I was like no. Everyone in the movie is speaking in their native tongue except from Toni Collette because she's an Australian and playing an American agent. But, it was very important for me because I wanted her to be her. Even with the laughter I told you, that's when I felt that Serena and Deepika melted together.
Do you feel any pressure in terms of the box-office comparisons because Fast & Furious 7 is something that has done humongously well. And, whatever reviews I've read so far, in terms of action sequences in xXx: Return Of Xander Cage, it has been really loved. Do you feel that pressure?
DJ Caruso: I think that all the movies you make you feel pressure to do well. And, I think you can't compare the 'Fast' franchise because it's so wonderfully ridiculous how well that movie does all over the world, it's insane. I don't expect us to do that kind of business but you want to do well because whether you make movie for 2 million dollars or 75 million dollars, you want to do well. You want to win, you always want to win.
How has been the reception in India? I saw a pic you took when Vin Diesel and Deepika Padukone were in a car ahead of you and the paparazzi was sitting in an inverted manner..
DJ Caruso: That was an extreme 'xXx' photographer sitting on a roof of a car. I was like, okay, you gotta' be kidding me? Why should a car go like this? To me, that's where I was like we're at a right place to premiere the movie because the city is moving at 125 miles/hour.
Would you like to shoot in India?
DJ Caruso: Oh yeah! I would love to shoot in India. I even mentioned that last night. It would be great to shoot a sequence here, at least, a sequence. Because, as a filmmaker, wherever you are, I would love to capture the energy and vibrancy when I am here.